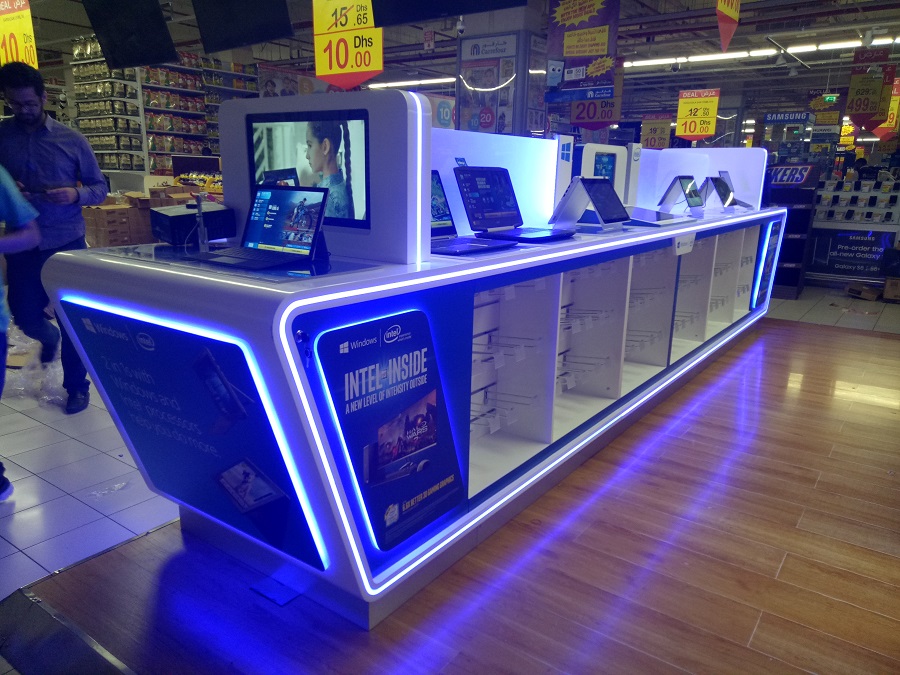 Kiosks
&

Retail Displays

Mall kiosks and displays have undergone a huge transformation in the last decade. Innovation Dynamics has become a leading contractor in dubai for kiosks as we completely comprehend the significance for kiosks and displays in this modern world.

Through our experienced and creative designers, we offer our clients innovative designs and displays that will effectively and attractively display their products.

If you are looking for a customized kiosk, stand, or retail display, we can design and manufacture just about anything for you as we are the popular choice for contractors in dubai.
Get in touch with us
Solutions Made Real